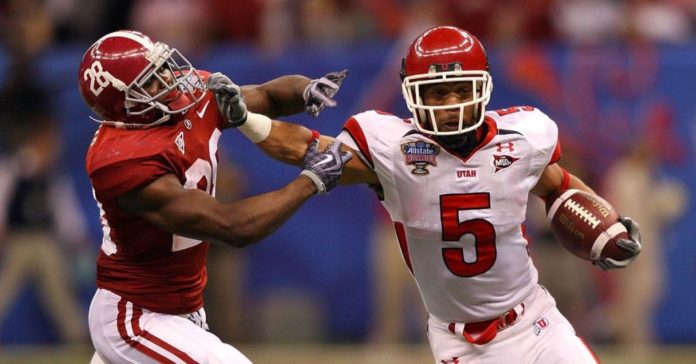 National Champs!
Nearly 10 years after the University of Utah's perfect 13-0 season was capped off with a dominating 31-17 victory over Alabama in the Sugar Bowl, the Utes have been officially been recognized as national champs.
During the Bowl Championship Series years – which took into consideration human and computer polls to determine the BCS rankings – a number of smaller schools that went undefeated were never given the opportunity to play in the championship game. However, recently, the NCAA started using writers and the "major selectors" list as a final rankings champion.
This week, the 2018 NCAA football records book listed the Utes as the 2008 champion thanks to "major selector" Jeff Anderson and Chris Hester. The duo, which has been publishing their rating system for the Seattle Times for more than two decades, put the Utes as their champion.
Last year and in previous years, the NCAA record books failed to include other "major selectors" in its championship section, instead only listing the consensus pick. However, after UCF's perfect season and the school declaring itself as the national champion after a 34-27 win over Auburn, the NCAA included other poll national champions in its list.
During the 2008 season, the Utes beat four Top 25 opponents, including an impressive win over rival BYU, as well as a dominating victory over Alabama which spent most of the year ranked No. 1 in the country.