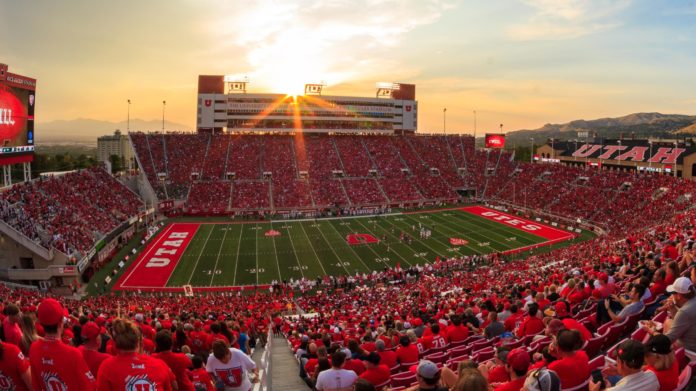 Here's something that will make you smile.
Scholarship time!
The University of Utah football program recently announced that it has awarded a scholarship to offensive lineman London "Bart" Bartholomew.
Check out (GoUtahUtes.com) to find all the latest news about the Utes!
"Everybody unmute your mics!" @lb_barty88, you're on scholarship! pic.twitter.com/mVhSMCuzYW

— Utah Football (@Utah_Football) June 1, 2020
The 6-foot-2, 295-pound senior found out the news during the team's video conference call. During the meeting, head coach Kyle Whittingham told the team to unmute their mics. Just as he said that, a graphic appeared on the screen that congratulated London on getting a full-ride scholarship.
After his teammates cheered and congratulated him, Whittingham had a special message for the senior.
"You talk about another example of a guy who did nothing but bust his butt," he said. "Bart has done everything the right way, never asked for anything, has worked hard, is a great teammate and a great team guy. I'm very proud of you and congratulations!" 
Utah Football: With Help of Navy Coach, Utes Surprise Walk-On With Scholarship
The offensive lineman enters his senior season at Utah after transferring in 2016 from Ohio Wesleyan. In 2017, Bartholomew used his redshirt before playing on the scout team in 2018. In 2019, Bartholomew played in two games against Idaho State and Colorado.
Support us by following us on Facebook and on Twitter.
2020 NFL Draft Roundup: See Where Every Utah Utes Player Is Headed