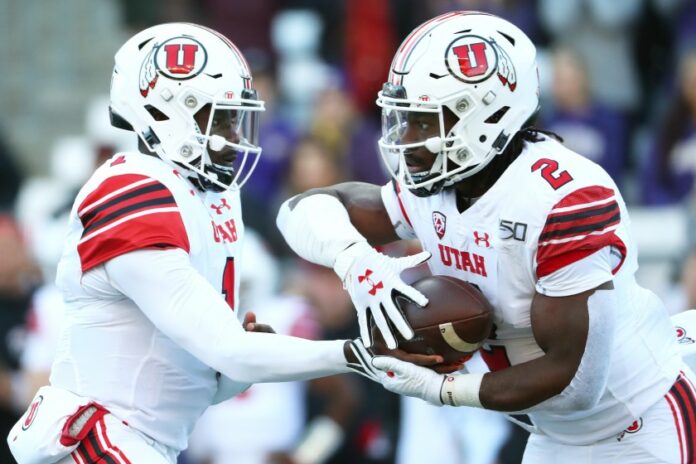 Since joining the Pac-12 Conference in 2011, followed by several years of waiting to get a full share of conference revenue, the Utes are finally reaping the rewards as the program brought in record revenues this past fiscal year.
While revenues jumped to $99.5 million, expenses rose to an all-time high at $96.0 million. On a year-over-year basis, revenues jumped by $8.2 million while expenses climbed by $8.5 million. The table below outlines how the University has fared over the past four years.
| | | | | |
| --- | --- | --- | --- | --- |
| | 2016 | 2017 | 2018 | 2019 |
| Revenues | $79.4M | $83.6M | $91.3M | $99.5M |
| Expenses | $78.0M | $81.6M | $87.5M | $96.0M |
Check out (GoUtahUtes.com) to find all the latest news about the Utes!
Expenses
Looking across the landscape that is college athletics, it's not surprising to see costs continuing to soar thanks to the arms race that is college athletics. Utah saw expenses climb by $8.5 million — the second most since joining the Pac-12. However, the bottom line is that the program still came out ahead thanks to another year of record revenues.
And while joining a Power 5 Conference brings a windfall of money thanks to television contracts, exposure and ticket sales, it also brings higher costs along with it. And with the goal to compete at a national level, costs will only continue to rise going forward.
Since joining the Pac-12, Utah has made it a priority to invest heavily into the program with renovations and new facilities to help attract the best recruits, as well as taking care of their student-athletes and fans.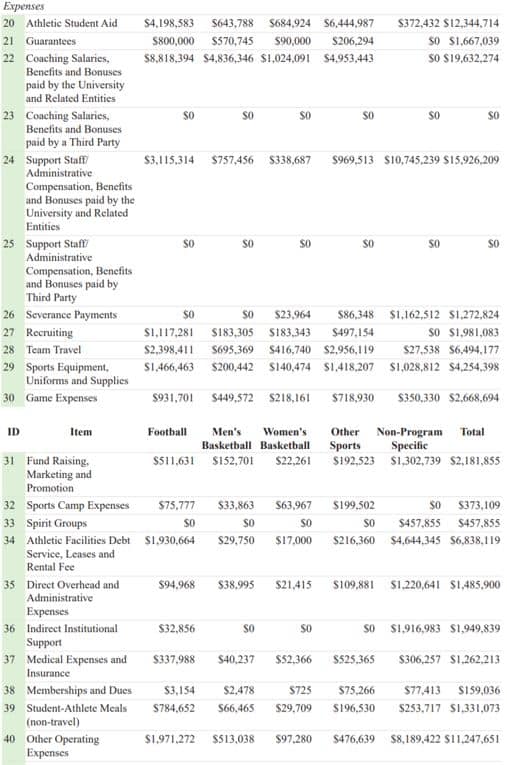 That's why it should come to no surprise to see the new amenities and facilities that have been built and that are being built. In 2016, the school paid $13.5 million for a massive scoreboard measuring 122 feet wide and 64 feet tall. It's just one of a number of projects that department has finished (Huntsman Basketball Facility, etc.) with many more still to come — including the $80 million renovation at Rice-Eccles Stadium which is expected to be completed next year.
"It has been a very successful decade with a positive trajectory, and we need to continue to invest and support the program in the pursuit of championships," said Utah Athletic Director Mark Harlan. "As we do with all of our programs, we need to continue to make sure we're investing in the right things to support our student-athletes to achieve not only their ultimate goal of earning their degree but to have every opportunity to compete for championships."
On top of new facilities and upgrades, the move to the Pac-12 brought salary increases for the coaching staff thanks to the arms race that is collegiate athletics. This brought a spike in payroll costs for the program as the school pushed to be more competitive and have similar rates as other coaches from around the conference.
Coaching salaries jumped from $17.2 million and $18.6 million in 2017 and 2018, to $19.6 million in 2019. Support staff pay also jumped from $12.9 million and $13.1 million in 2017 and 2018, to $15.9 million in 2019.
Utah Athletics: 2019 Revenue Skyrockets — Here's The Full Breakdown
Football coach Kyle Whittingham (the state's highest-paid public employee) and men's basketball coach Larry Krystkowiak, will make more than $8 million combined next year. That figure will only continue to climb as Whittingham signed a 5-year contract extension last year in a deal worth $22 million.
Recruiting costs stayed relatively flat at $1.9 million year-over-year, however, travel costs jumped from $6.2 million to $6.4 million. In the "other" operating expenses category, expenses rose from $10.9 million in 2018, to $11.2 million in 2019. Athletic Student Aid soared to $12.3 million compared to $10.8 million the prior year. Guarantees — amounts paid to visiting institutions — rose from $1.5 million in 2018 to $1.6 million in 2019.
Say what you want about spending, but the Utes are getting results. Look no further than the Utes winning another Pac-12 South title and being ranked as high as No. 5 in the College Football Playoff (CFP) rankings this past year. Baseball took home the Pac-12 crown a couple years ago, volleyball got another NCAA tournament berth and Sweet 16 appearance this year and the gymnastics team continues to be one of the top teams in the country every year!
For more coverage and to see a full breakdown of revenues, please click here.
Check out (GoUtahUtes.com) to find all the latest news about the Utes!
Support us by following us on Facebook and on Twitter.
Utah Football: 2020 Recruiting Class Roundup, Kyle Whittingham Comments